The Chamber of Ultimate Punishment (also referred to as The Cavern of Ultimate Punishment, or the Chamber of Ultimate Judgement) resides in the ruins of Armje, an abandoned city on the outskirts of Elyne in the mountains.
Spoilers from "The Rogue"

We later learn that these stones in the Chamber grow there naturally and can be imprinted with commands by higher magicians to make them do a certain magical task. For example, the stones in the Chamber seem to be attacking stones used to kill magicians or non-magicians even and were possibly created by the higher magicians in Elyne.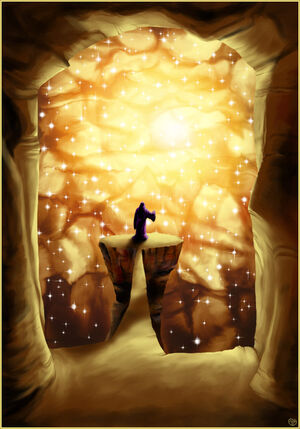 Ad blocker interference detected!
Wikia is a free-to-use site that makes money from advertising. We have a modified experience for viewers using ad blockers

Wikia is not accessible if you've made further modifications. Remove the custom ad blocker rule(s) and the page will load as expected.